Are you our new colleague?
Job
We are happy to receive your application and portfolio for jobs, research collaborations or internships.
If you are interested in a position at Vandkunsten – architects, technologists, interns, or other relevant qualifications
---
– please send your application and CV to this email address:job@vandkunst.dk
---
We only accept digital applications sent to job@vandkunst.dk. Please limit portfolios to 10Mb pdfs. We handle your data according to the EU General Data Protection Regulation.
Our office is located in a converted workshop building at the old Quintus battery at Holmen islet in Copenhagen. Here, everyone works in one large, shared space and get together around the long table.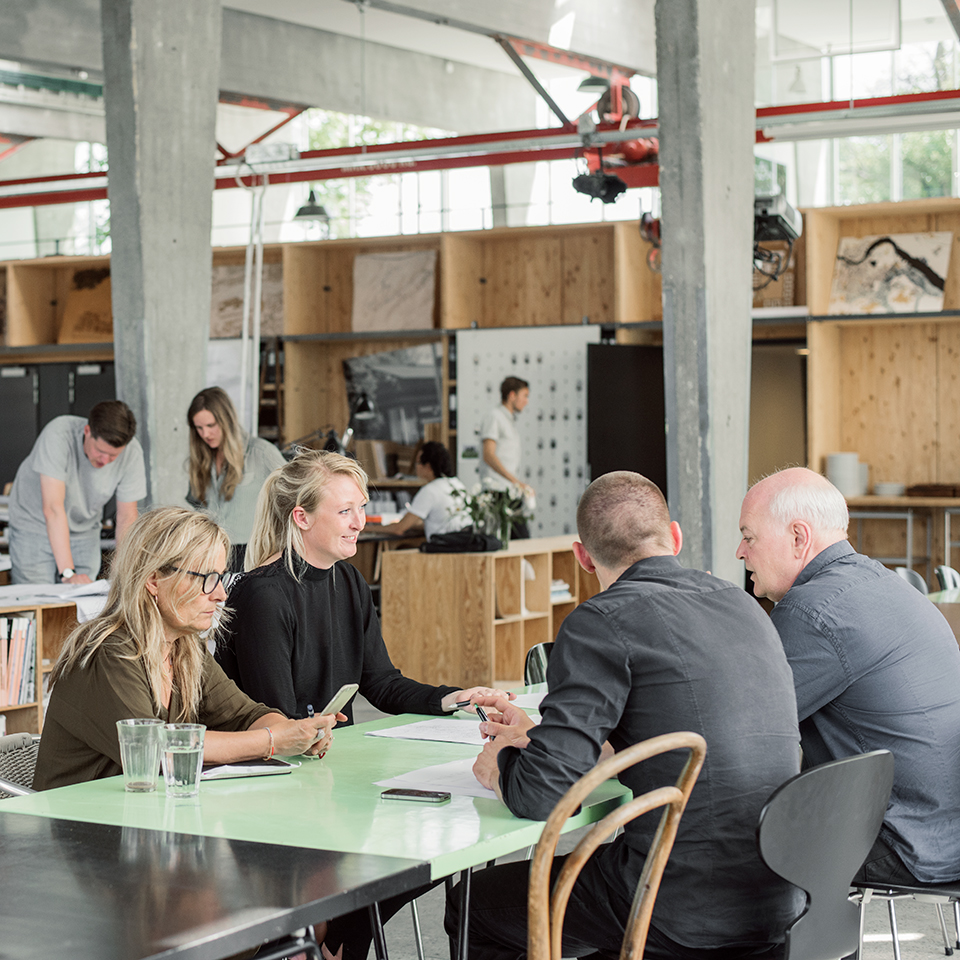 Geographically, Vandkunsten works in Scandinavia and Northern Europe

We believe in hard work at the drawing table combined with an informal, critical dialogue with users, clients, consulting partners, contractors and – not least – each other.

Vandkunsten has a flat organization where the individual employee is granted a high degree of latitude. Our long table has served as our shared lunch table throughout the years and has moved with us through decades and changing offices.